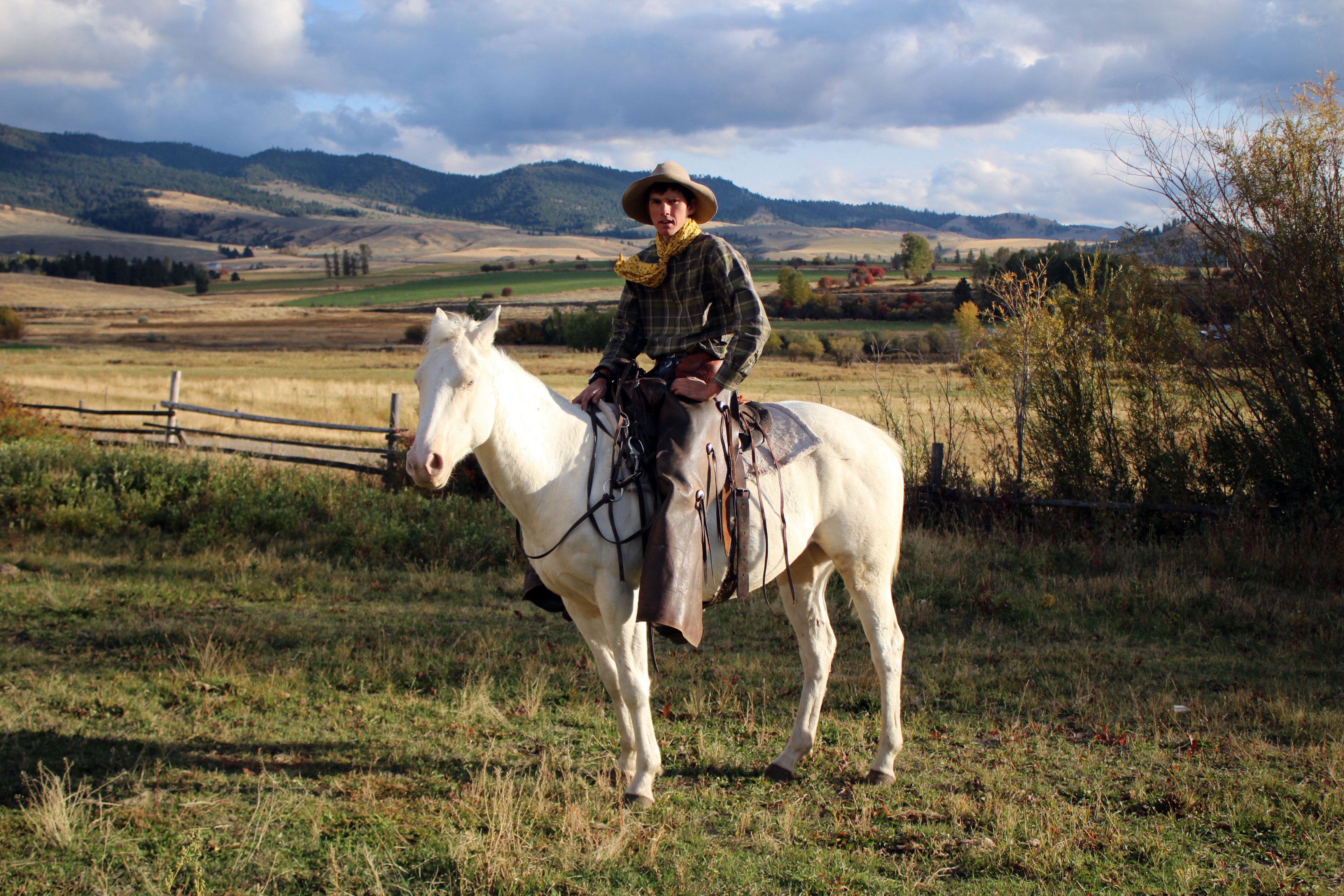 Name: Cuckle (Blue Eyes)
Category: Lead Horse
Sex: Gelding
Birth Year: 2011
Color: Cremello Paint
Height: 14 Hands
Breeding Area: Cutbank, Montana
I am Cuckle (Hebrew for Blue Eyes). One day, several young people came to look over some horses. They were looking to buy some young horses that they could start and work with for future teams for their stagecoach. They had their hearts set on a four up of Palominos and me…well I was a Cremello. That means that I am mostly white, but in the summer months, I turn into a light colored paint horse. I was so happy when they chose me anyway and we were on our way to our new home.
After having some time to grow a bit more, they began to teach me how to listen to things like, "step up; gee over" and so on. The other horses and I were all a bit bucky and even managed to get a few of these young people off our backs! After a while all of us settled in to the fact that this could be a bit fun. So here I am, chosen to be one of the lead horses for our team. I hope you enjoy your ride as much as we enjoy bringing you a smile!
P.S. I really love apples!